Upper Savannah Assists Laurens School District with Funding for Virus Cleansing Air Purifiers
Laurens County School District 55 is among several entities which are benefiting from Community Development Block Grant Coronavirus (CDBG-CV) funding with Upper Savannah COG staff's assistance.
The CDBG-CV funding is used to help prevent, prepare for, or respond to the COVID-19 pandemic.
USCOG applied for and was awarded CDBG-CV funds for five projects, including air purifiers for the 10 schools in Laurens County School District 55. Upper Savannah Economic Recovery Specialist Cason Wright assisted the recipients and submitted the applications.
The air purifiers are cleansing the air in the school buildings, helping to prevent the spread of bacteria and viruses, allowing for students to stay healthy and continue learning by face-to-face instruction.
District 55 was delivered a check for $161,236.65 from the CDBG-CV program on April 26 to fund the project. Pictured are Wright (left) and District 55 Director of Federal Programs, Accountability, and Professional Development Dr. Anna Brink.
"Laurens 55 is committed to providing the safest environment possible for students. The decision to focus on air quality is one that is grounded in research and the nature of most viruses that travel airborne," Brink said.
The funding was utilized to purchase stand-alone, or portable, systems that clean larger spaces and areas that share a common conditioning system, Brink said. These systems were placed in each of the schools. The research on the devices was proven to reduce up to 99.9 percent of SARS-CoV-2 (the virus that causes COVID-19) in the air within three minutes and shown to reduce over 99.9 percent of many common contaminants in the air and on surfaces, she added.
"We have seen a drastic reduction in the number of cases across the district which cannot solely be based on the implementation of these devices. However, we do believe that they have helped prevent the spread from being greater," Brink said.
With fewer virus cases, there is more in-school instruction which benefits students and teachers.
"Face-to-face instruction is the method that is most impactful for the majority of learners," Brink said. "As a district, we are also very cognizant that face-to-face instruction is the method that is most feasible for the majority of families.
"We realize that our campuses provide safe places for students to spend their days, master critical skills, and grow as well-rounded individuals. We recognize that there are countless benefits to students participating in on-campus learning," Brink added.
Other CDBG-CV projects that have been awarded with USCOG's assistance include home-delivered meals for seniors ($390,000) who attend group dining facilities in the Upper Savannah Region, a public transit contract for Saluda County ($50,000) that focuses on medical, pharmacy and other essential transportation, HVAC upgrade and UVC air filtration installation at the City of Abbeville Civic Center ($65,400), and UVC air filtration installation at the Abbeville Opera House in the City of Abbeville ($21,500).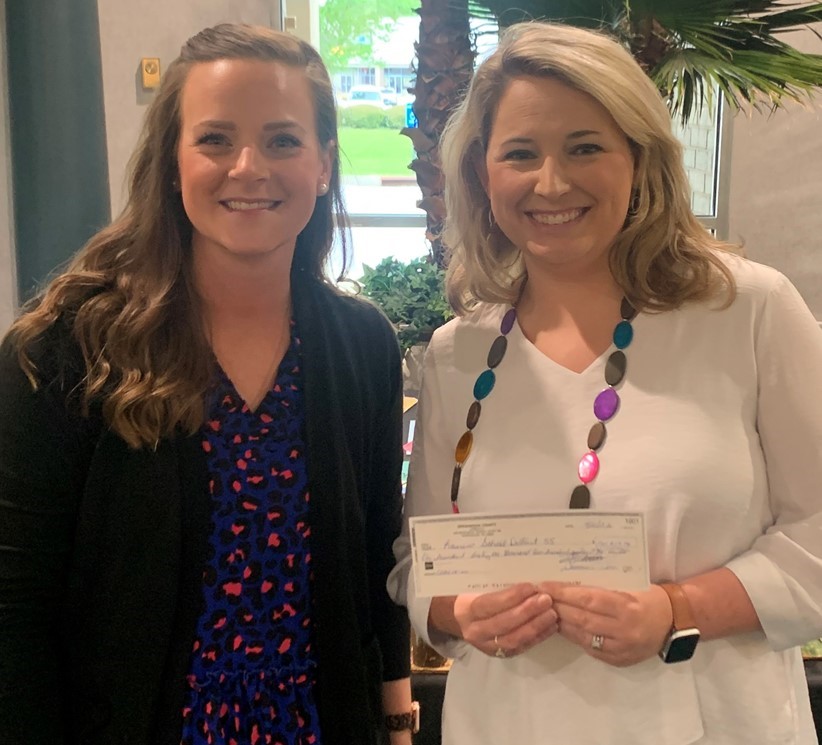 https://www.uppersavannah.com/wp-content/uploads/2022/05/CV-Check.jpg
745
822
Shannon Hill
https://www.uppersavannah.com/wp-content/uploads/2020/05/upper-savannah-council-of-governments-logo.png
Shannon Hill
2022-05-05 16:03:07
2022-10-04 13:18:38
Upper Savannah Assists Laurens School District with Funding for Virus Cleansing Air Purifiers