Census 2020 Organizers Stressing the Importance of a Complete Count
"It is our mission to count everyone once… and only once."
That was a line repeated several times when the Upper Savannah COG hosted a Census 2020 kickoff meeting recently.
U.S. Census Bureau Partnership Specialist Linda Shell stressed the importance of an accurate count to those who attended the Sept. 26 meeting. Those in attendance included city, town and county officials, the United Way of Greenwood and Abbeville counties, and other agencies.
Census 2020 is "going to impact us for the next 10 years," said Shell, who led the mission statement chant several times. "Once the numbers are in December 31st, 2020, these are numbers that we will have to live with for the next 10 years."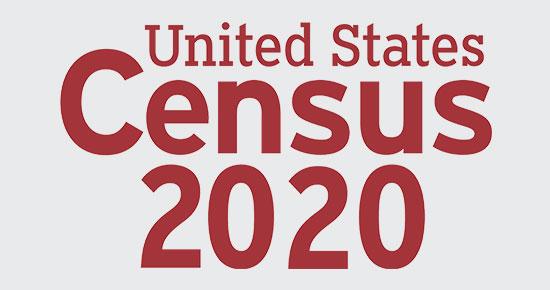 The U.S. Constitution mandates that our nation conducts a Census count every 10 years. U.S. Marshals collected Census information in 1790. The Census began hiring enumerators in 1880.
Today, Complete Count committees in each community are crucial to the Census process and Shell stressed getting organized now. Census workers are currently in the field verifying addresses.
Shell said each person counts toward federal money and Congressional representation. Census information is also used by companies, retail stores and restaurants when looking for new locations or expansions.
Shell stressed that Census information is protected.
"We do not share our information with anyone, not immigration, social security, customs and border, police," she said. "People think that if they complete their Census form, especially if they are undocumented, that that information will be shared. We have taken many steps to protect your information."
The Census information is protected for 70 years.
"We are getting ready to release the 1950 Census in 2020," Shell said.
Shell said residents will receive up to three notifications in the mail and a fourth and final notice making sure they have completed the Census form.
College students, prisoners, long-term care residents, and those in homeless shelters all must be counted. Beginning in March 2020, Census forms can be completed from official mailings, online, or by calling the Census 1-800 number.
For more information about Census 2020 and how to help your community complete an accurate count, contact USCOG Government Services Director Rick Green at 864-941-8064.
https://www.uppersavannah.com/wp-content/uploads/2020/07/blog-featured-image.jpg
788
1500
admin
https://www.uppersavannah.com/wp-content/uploads/2020/05/upper-savannah-council-of-governments-logo.png
admin
2019-10-08 07:55:48
2020-08-04 07:58:56
Census 2020 Organizers Stressing the Importance of a Complete Count